Point of Sale Systems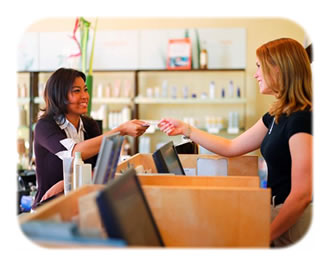 Our Point of Sale Systems are installed in the Halls of Congress and the Mall of America. From Grand Central Station to Denali National Park in Alaska, Prism is running every single day.
Whether your needs to be a workhorse for high volume, or to provide special services for high ticket or unique transactions, Prism is the solution of choice for providing your customers with the level of service you desire and they demand.
Prism provides you with the fastest, most accurate, fullest-featured and easiest to use solution in the industry. All with real-time information sent to your main office directly from you registers.
Fastest - Real time information is sent to your main offices, instantly. Credit card, debit cards and gift cards are processed over high-speed DSL lines. Our system allows you to tailor to your needs by reducing key strokes, which can be defined and limited by you! For example, if your store does not provide for layaways, the layaway option is simply turned off - never to be seen by your clerk!
Most Accurate - Prism has built in many levels of checks and balances which ensures that the information you receive is accurate. Our proprietary design self-audits transactions for accuracy and eliminates the possibility of duplicated and lost records.
Fullest-Featured - Too many to list here. Please view our bullet checklist for all of the features our point of sale systems provide.
Easiest to Use - We have never had any customer tell us that they couldn't get a clerk trained easily on the system. Our solution has been designed to guide the clerks in an intuitively obvious manner throughout a transaction.

Point of Sale Systems Features

Point of Sale Reports